LeMO, 3rd project meeting in Sogndal, Norway 19-21 June 2018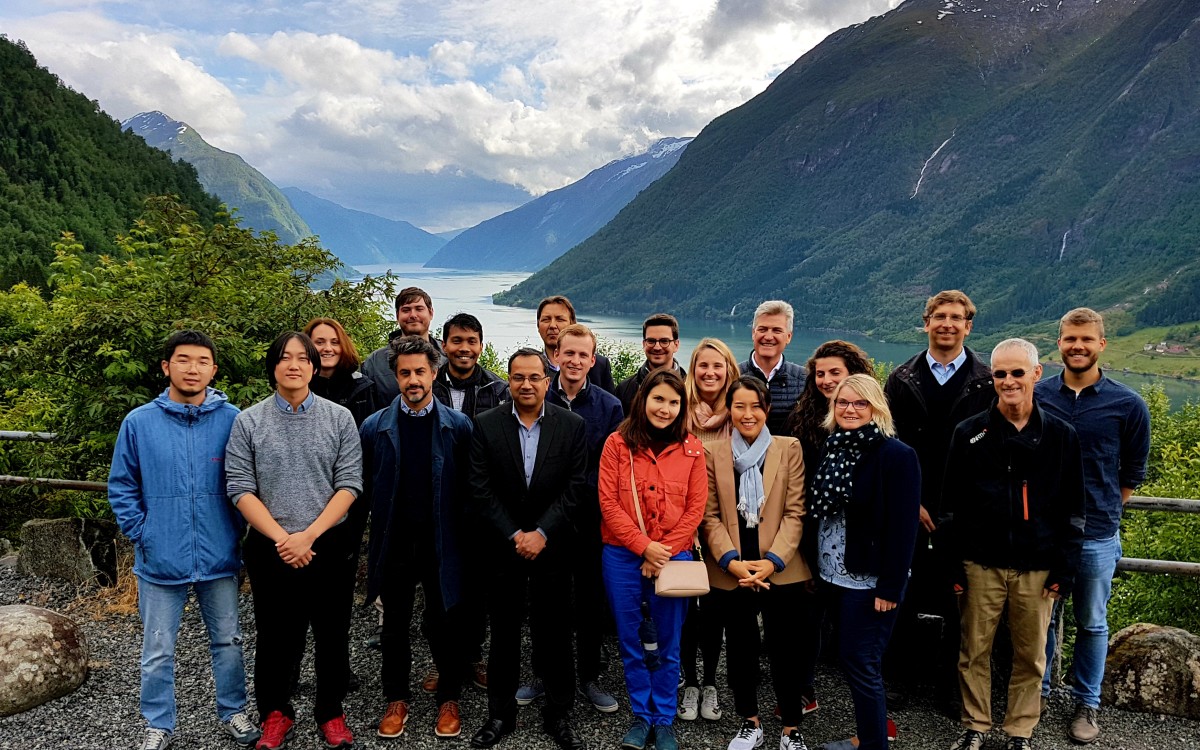 The third LeMO project meeting was held in Sogndal, Norway on the 19th to 21st of June 2018.
All partners gathered to discuss the progress of ongoing work packages − Setting the stage on big data in transport (WP1), Institutional and governmental issues and barriers (WP2) and Creating shared value (WP5) −and to elaborate on the plan for the forthcoming work package on case studies (WP3). The impact manager of TransformingTransport project, Akrivi Kiousi, also attended the meeting and presented the TransformingTransport project. The attendees also discussed opportunities for cooperation with our sister project NOESIS and TransformingTransport project. 
On 20th June LeMO consortium and the Advisory Reference Group (ARG) met for the first time to discuss ongoing work including including how can policies accelerate or hinder the use of big data in transport?. The ARG members Daniel Jacques (European Commission), Norbert Schaffitzel (Deutsche Bahn Systel GmbH), and Guro Marie Dyngen (Statens vegvesen) provided valuable input on big data policy aspects in transport sector.  The intense discussions showed how much the project has progressed and how much more we know about the institutional, political & technological back-drop to bigdata in transport.
The last day of LeMO meeting focused on seven case studies (WP3). The objective of this discussion was to brainstorm on seven case study topics, and distribution and planning of case studies work.
The meeting was hosted by the project coordinator, Western Norway Research Institute.