Experts on big data and crisis management gather in Bergen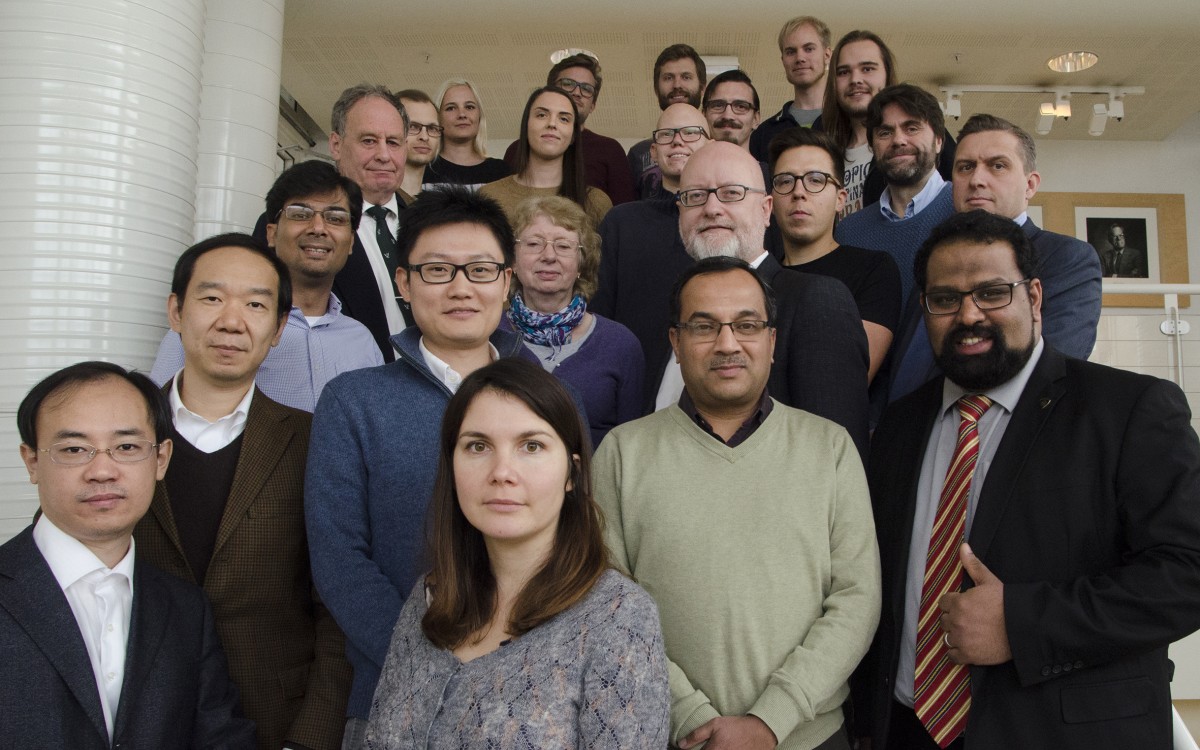 Vestlandsforsking brings together researchers from the United States, Japan, Hong Kong and Norway in Bergen to discuss how big data can help manage emergencies.
News
The vulnerability of modern societies to the threats of manmade and natural emergencies increases and scale and number of emergencies are expected to rise. When an emergency hits, the need to respond quickly and efficiently is urgent. Unfortunately, crises often produce chaos and disorganization, which can place even the best laid plans into a state of devastation. Whether it's a natural disaster or something man-made, emergency management always needs some help in creating safer situations and reaching out to those who have been affected. Emergency preparedness is a key to effectiveness and efficiency in case of crisis or disaster – but we observe that natural and human disasters are too often beyond what is being planned for. That's where big data has so much potential. The world leading experts in the field are collaborating on the international research project "Big Data and Emergency Management" (BDEM), coordinated by Vestlandsforsking – Western Norway Research Institute. "This project is motivated by the fact that big data is an enabler for the changes and should contribute to the body of scientific knowledge and instruments and tools alike," says Rajendra Akerkar, BDEM project manager at Vestlandsforsking.
Needs help to predict the future
The workshop for researchers in the BDEM project was held on Monday 13th and Tuesday 14th November. The workshop was led by Vestlandsforsking and organized at the University of Bergen (UiB). UiB is one of the participants in the project. In the workshop, participants worked on a collective understanding of emergency response, characteristics of emergency situations in local, national and international levels, and research training topics on emergency management in big data era.
Head of crisis management in Bergen, Ivar Lunde, delivered an invited talk on how the municipality does its risk management, e.g. during the recent UCI Road World Championship. He explained that they try to predict what can happen, both to prevent unwanted events, and to reduce the consequence if something undesirable happens. 
"There is a lot of uncertainty in trying to predict the future. Big data can reduce this uncertainty and give us a better understanding of the causes and consequences," he said. 
Gasper Bizjak from Federation of the European Union Fire Officer Association has expectations from the project outcome. "We know that there are large amounts of data out there, but there is no channel into the control room. I expect that the academics can develop a solution that can help us interpret the information," he said.
Can be a test lab
The students of UiB also participated in the workshop. Ingvild Fiskerstrand and Oda Elisa Nordberg are information science master's students at UiB. "This was very interesting for us. This is exactly what we are working on. Among other things, we are trying to find a solution to avoid fake data and create a crisis management dashboard. As students, we did not know whether this is relevant for those who actually work with crisis management, but now we know," they said.
"This project can be a test lab where we can filter out the nonsense and provide the authorities with recommendations, so they don't invest in bad solutions", the co-director of the Center for Information Convergence and Strategy (CICS) at San Diego State University, Akshay Pottathil said.
Course development
One of the key goals of BDEM project is to develop a Master course curriculum on the use of big data in crises. "The project activities are evolving, and we are on the way to develop effective course curriculum", Xuan Song from Center for Spatial Information Science at the University of Tokyo said. Song Guo from Hong Kong Polytechnic University added that the project will probably lead to further research cooperation and joint grant applications for new projects.
The Big Data Emergency Management project (BDEM) has received support from the Research Council of Norway (RCN) and the Norwegian Centre for International Cooperation in Education (SiU) under INTPART Program (International Partnership for Higher Education and Research). INTPART contributes to the development of world-class academic environment in Norway through increased cooperation with strong academic communities and institutions in selected countries.