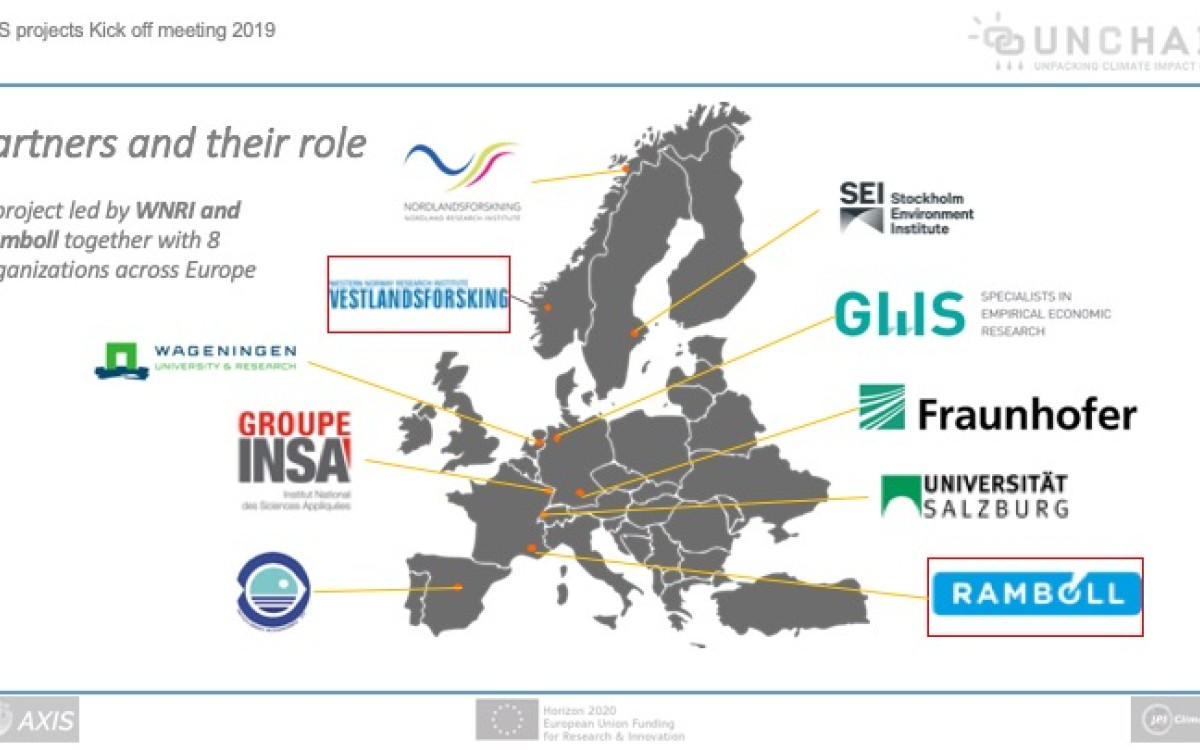 A new method makes it easier to analyze climate risk together with people from the local communities in question. The working method also makes it easier to find measures that can reduce the risk. Western Norway Research Institute will lead an EU project where local knowledge and residents are also invited to participate in the analysis work.
Researchers from the Netherlands, Germany, Spain, Austria, Sweden and France also participate.
- We will test the method on 12 selected cases in seven European countries, says Marta Jansen, who participates in the project at Noradapt together with leader Carlo Aall.
The UNCHAIN project was presented at a start-up meeting for all projects which has received funding from the latest ERANET AXIS call. See program, presentation  and records.
Mapping to customize
An important insight that is well advanced with this method is that climate change alone does not cause all natural disasters. Societal changes also seem to influence how forests ans farming landscapes grow and develope, behind it again are causes like less grazing. How people behave in nature and how many who live in a certain area or, for example, build cottages there, will have impact. When adapting to a climate with greater natural danger for forest fires, it becomes important to look at all the underlying factors that contribute to undesirable events occurring or are  extended.
– By pointing at these factors, you can get started with adaptation measures more easily," says Marc Zebisch of Eurac Research in Bolzano, who was in Sogndal on October 16 to demonstrate the working method in practice.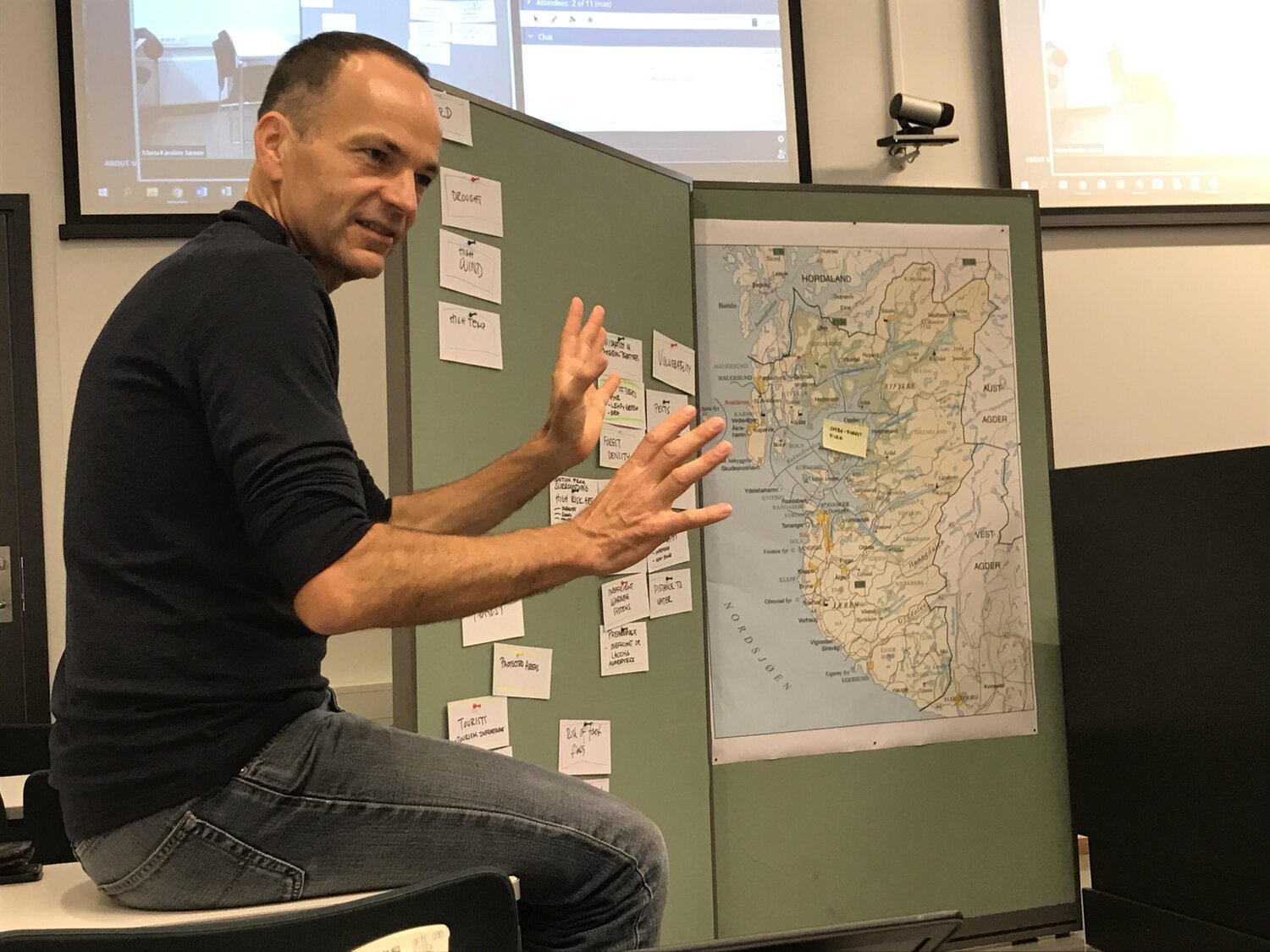 Tourist trips to and from Flåm
Western Norway Research Institute will analyze climate risk associated with the transport of tourists to and from Flåm. With one million visitors a year, steep mountain slopes, narrow fjord arms and throng tunnels, it is a lot to take away when your imagination is set in motion with local-knowledgeable participants.
– By looking at the fact that earlier analyzes of climate risk carried out in Flåm, we may be better able to understand vulnerability in nature-based tourism industries and find better ways to adapt to climate change locally, Jansen says.
Used in Asia
The Eurac Research framework contributed to the Unchain project is flexible and opens up to include all kinds of risk-related information in the model. This means that one can also take the risk and vulnerability that are not spoken in any way. The institute itself, located in South Tyrol in Italy, has tried out the method in countries such as Bangladesh, Tajikistan, and Azerbaijan. The analysis processes Zebisch talked about in the workshop in Sogndal, took almost half a year in time, and culminated in a comprehensive material on risk and possible climate adaptation. The method works well on a smaller scale, he says.
 
– Simple and effective!




Those who helped to test the method under the guidance of Zebisch were very happy both with the introduction and the testing. Many emphasized that it took a short time to understand the method, and that it would not take as much effort to gain valuable knowledge. 

Researchers who have worked long before climate adaptation in Norwegian municipalities, too, thought the new approach was rewarding and will take the experience further into their work.
– The method is good when it comes to involving all kinds of informants in the analysis work. Even people without a great deal of expertise in climate adaptation will be able to contribute effectively in this work, says Jansen.
Participants from Vestlandsforsking,  Sogn og Fjordane county municipality, Rogaland county municipality (via Skype) and Hogskulen på Vestlandet carried out the analysis of the case "forest fire on the island of Ombo" with simple help: a blackboard with maps and handwritten notes that were either moved on or written again after a quarter as new nuances and contexts emerged.